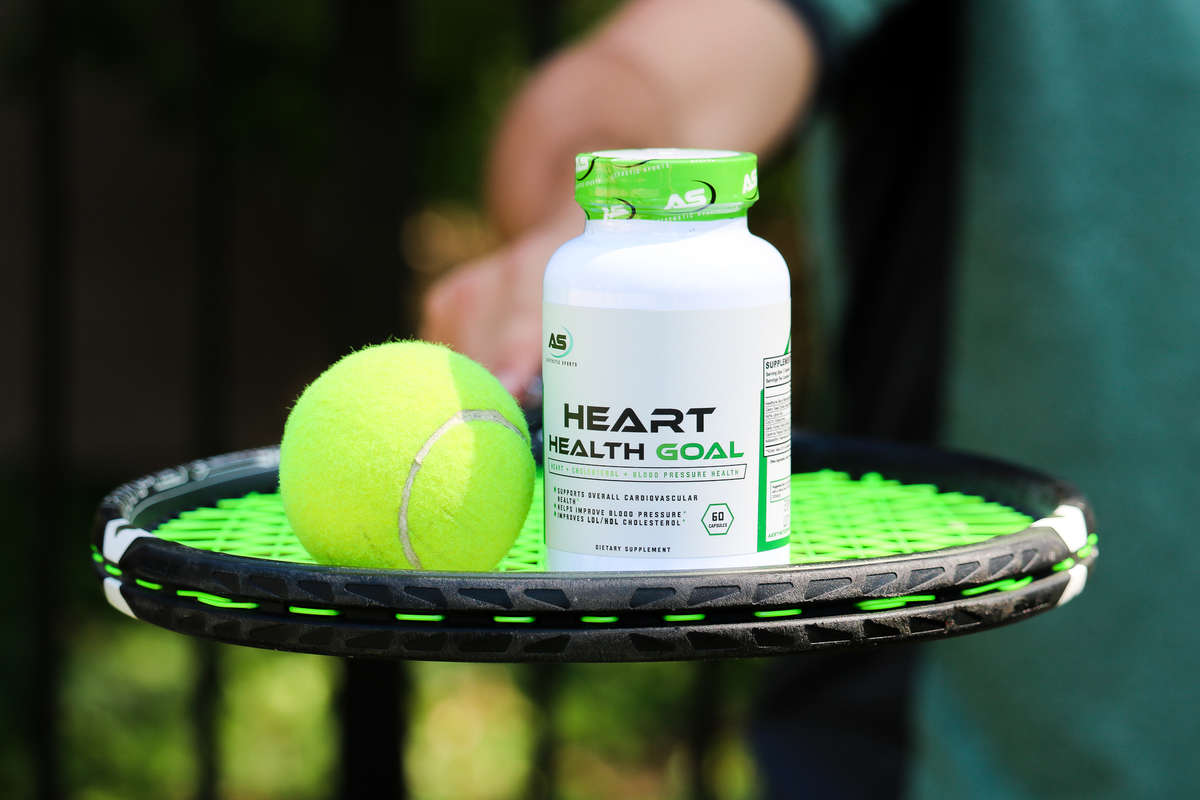 How exactly can Heart Health Goal help me?
Why do you need HEART HEALTH GOAL?
HEART HEALTH GOAL was designed to keep your body and heart at optimum health.
Helps improve:
• Cardiovascular health.
• Blood pressure.
• Cholesterol levels.
If you've tried tons of other products for your blood pressure, cholesterol, cardiovascular system and they didn't work it's probably because they didn't have what heart health has.
Key Ingredients:
• Hawthorne Berry - To help improve your blood pressure and overall cardiovascular health
• Celery Seed Extract - Helps the body eliminate water (holding in too much water can affect blood pressure)
• Alpha Lipolic Acid - Works as an antioxidant for your body
• CoQ10 - An antioxidant that helps with high blood pressure and diseases such as heart failure.
• Garlic Extract - Helps with reducing cholesterol and blood pressure levels.
• Cayenne pepper - Helps treat circulatory problems.
• Astaxanthin - Antioxidant that helps with healthier skin, heart health, joint pain, and overall cardiovascular health.


We packed an unbeatable formula to keep that engine in your body at its peak performance!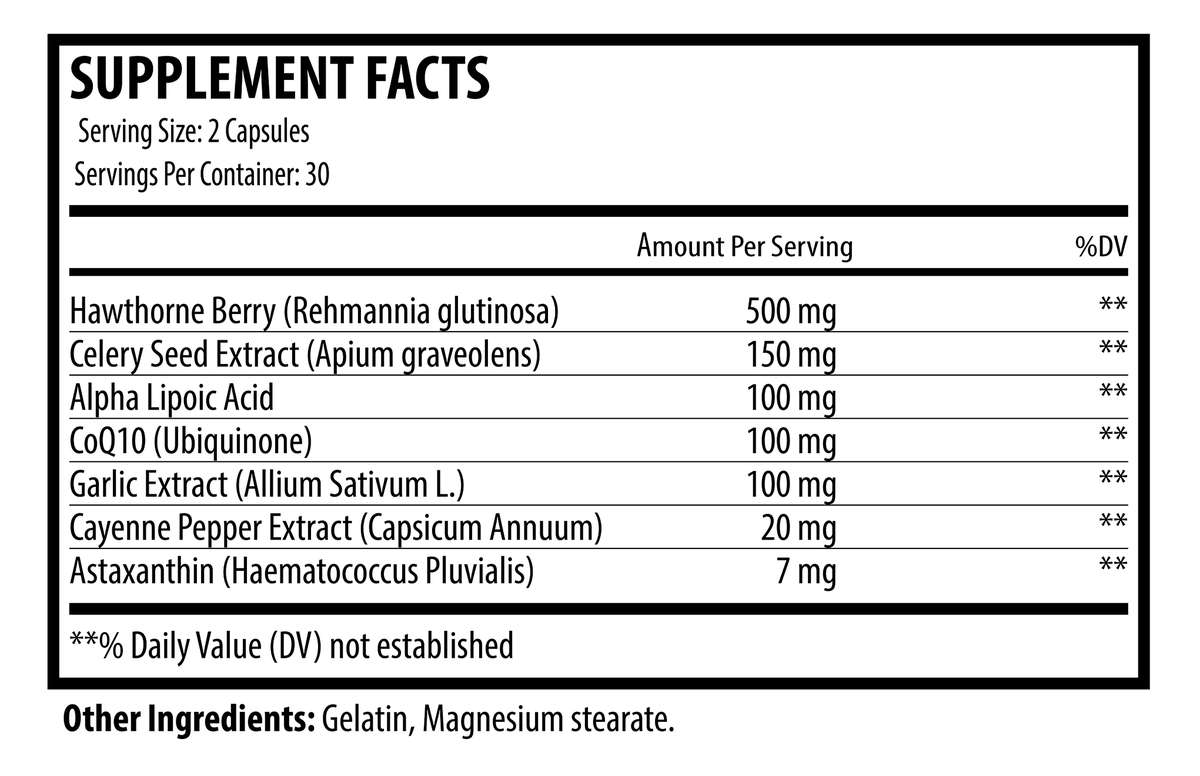 DIRECTIONS:

As a dietary supplement start by taking 2 capsules Dailey. DO NOT EXCEED RECOMMENDED DOSAGE
---