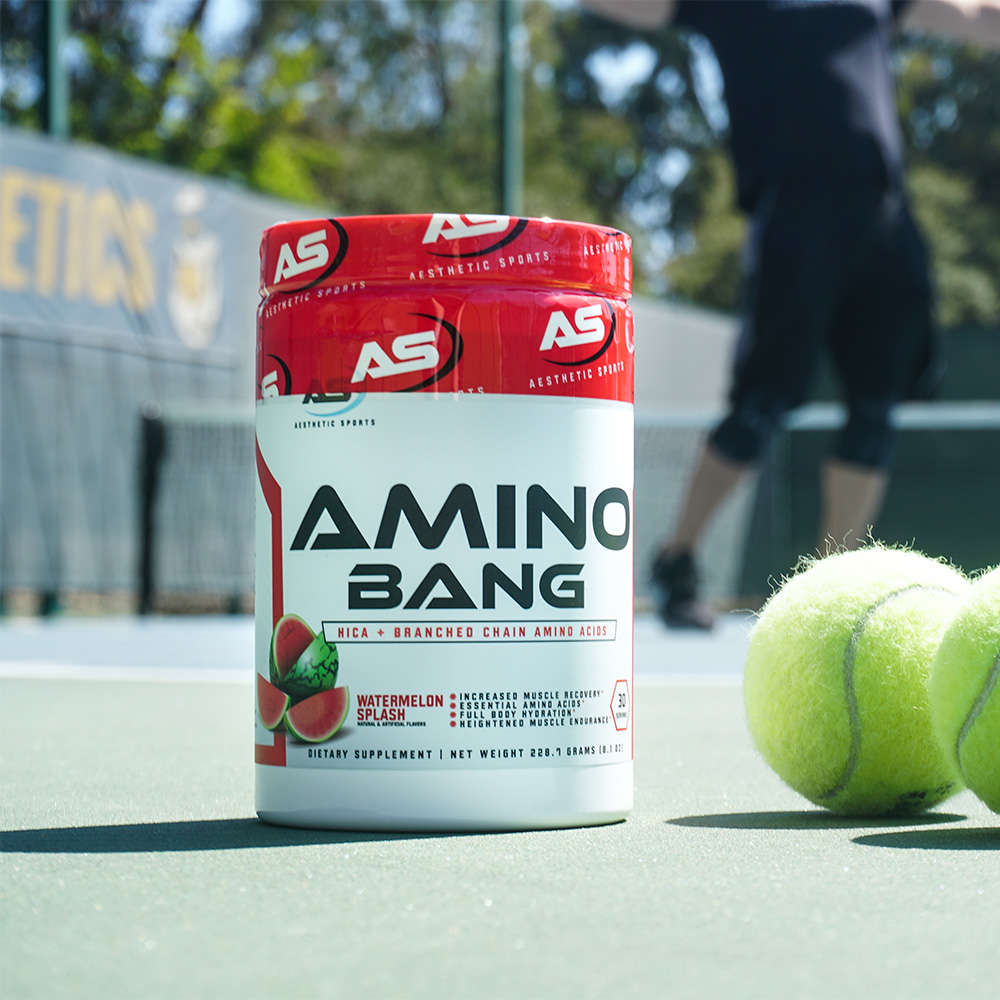 Why get AMINO BANG?
AMINO BANG contains:


50 mg of Vitamin C - To boost the immune system
2.5 mg of Vitamin B6 - Improves mood and cognitive function
99 mg Electrolyte Bang (calcium/sodium/magnesium/potassium) - Keeps you hydrated
5G Branched Chained Amino Acids (BCAA) 2:1:1 Ratio - Fight fatigue and help with recovery
500 mg of HICA - Helps form lean fit body
Amino bang is our unique formulation that has the full foundation to help with your recovery and fatigue. It will guide you towards the fit lean body you work so hard for to achieve your active healthy lifestyle.
DIRECTIONS

As a dietary supplement for adults start by taking one scoop of AMINO BANG before, during or after activity. It may be taken throughout the day for hydration.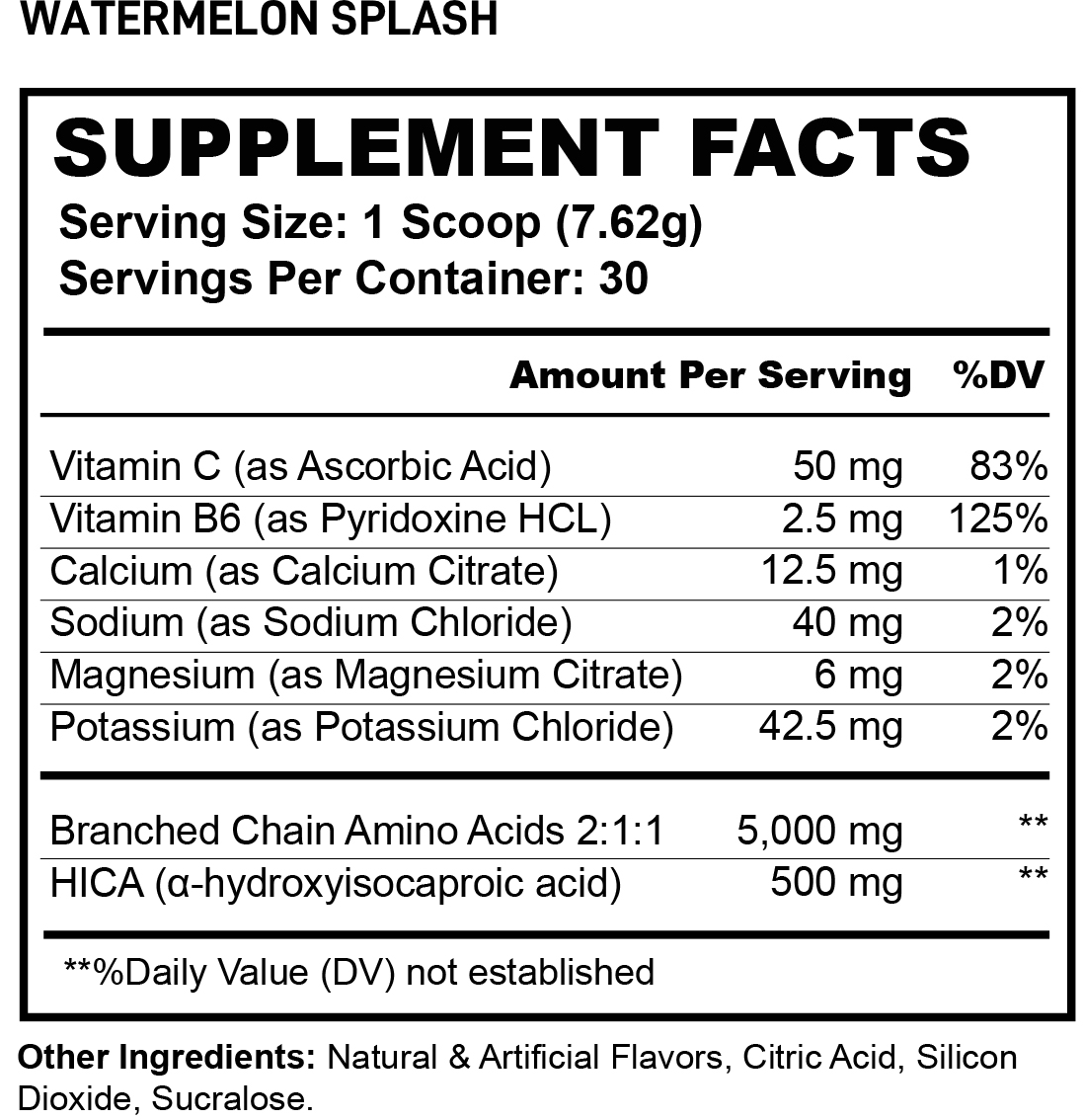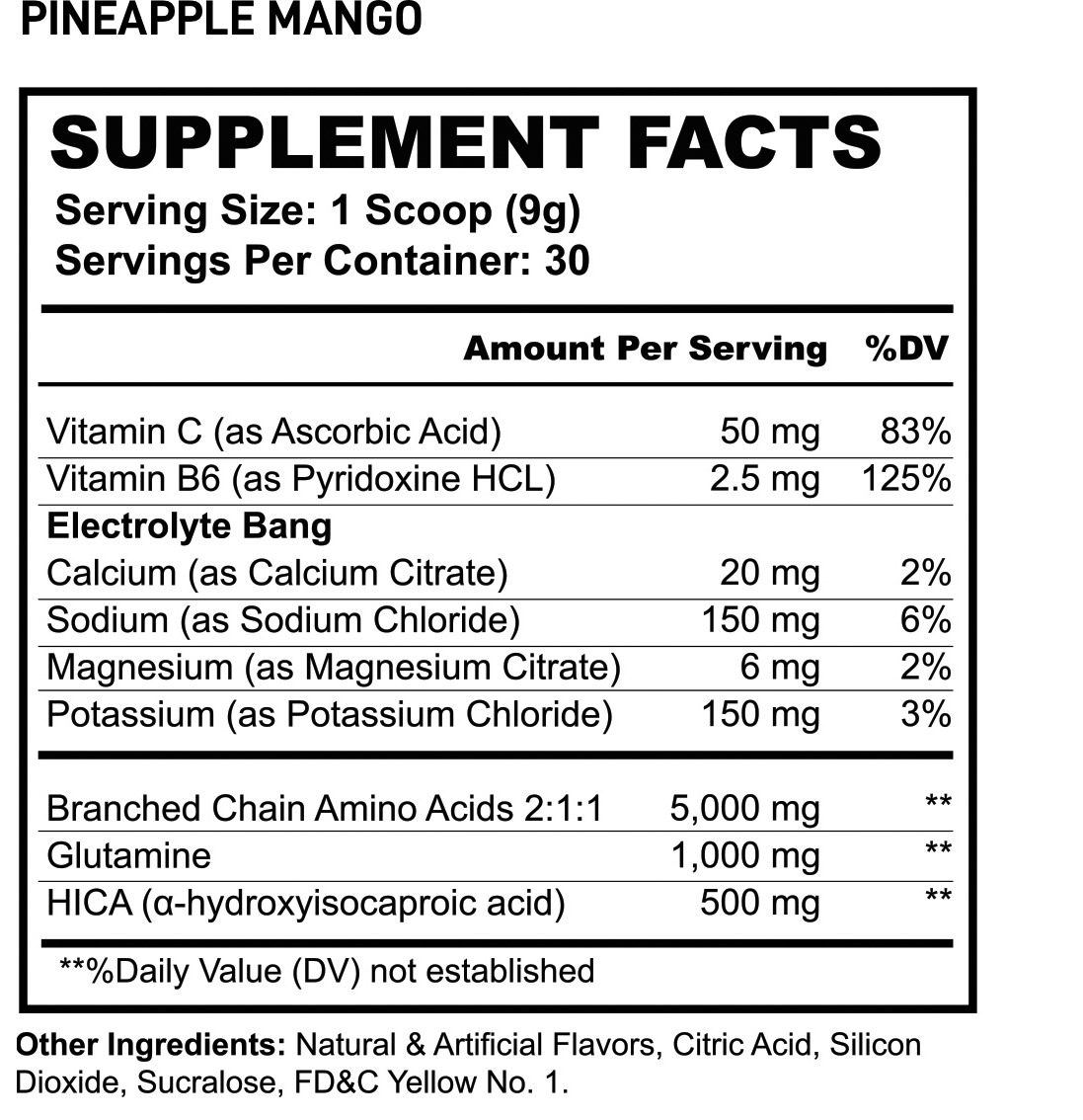 ---